Computer teacher draws Microsoft Word layout on a blackboard to teach students
He uses coloured chalk to label and describe the layout to students due to lack of computers
A picture posted on social media shows a teacher painstakingly recreating and labelling the layout of Microsoft Word on a blackboard using only coloured chalk.
This was due to a lack of facilities in the school to provide the pupils with the necessary equipment to conduct the lesson.With teachers in other countries complaining that they cannot teach without books, this teacher goes to show that where there is a will, there is a way.
33-year-old teacher Richard Appiah Akoto is the information and communication technology teacher at Betenase M/A Junior High School in the town of Sekyedomase, Ghana.
Due to the fact that his school has no computer, Akoto draws the Microsoft Word layout on a blackboard to teach students. He labels it with coloured chalks and describes it to the students.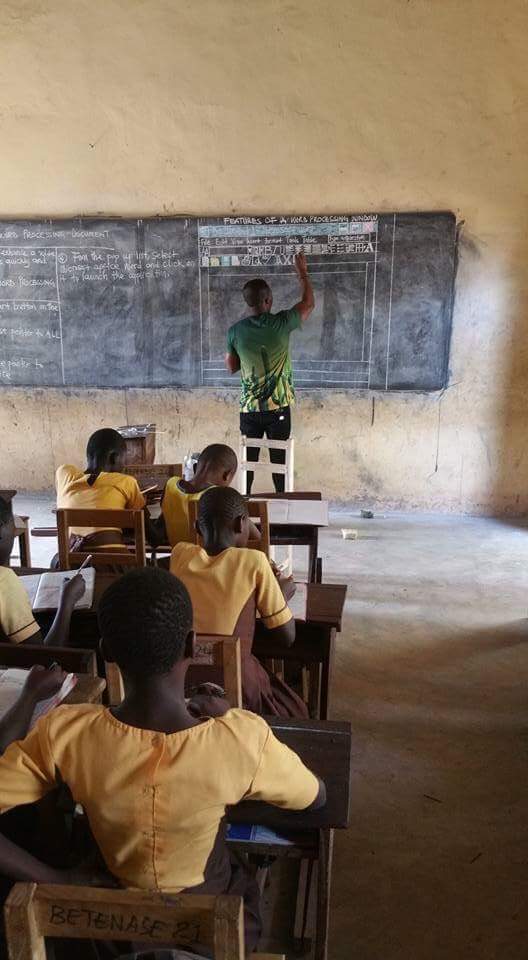 Report stated that teaching and learning under these conditions seems almost impossible but it is a sad reality which faces many pupils and teachers around the world.
After the post went viral, Mircosoft Africa promised to equip the school with devices needed for the students' computer education.